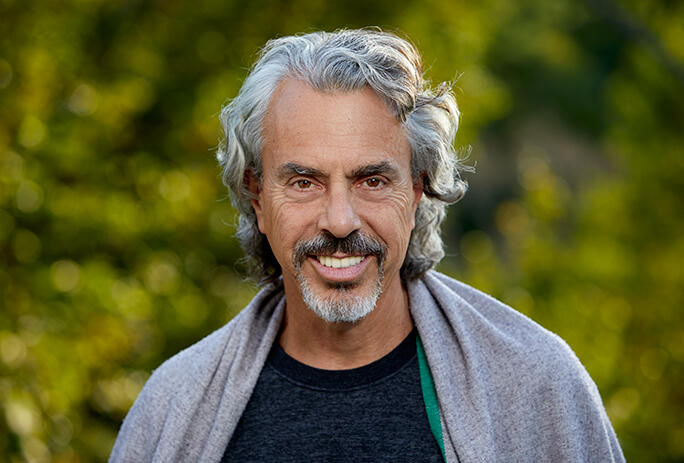 Medicine Hunter Chris Kilham. Photo by Jeff Skeirik
The three-fold purpose of Medicine Hunter, Inc. is to promote natural, plant-based medicines, to protect the natural environment, and to support indigenous cultures. The company was founded by Chris Kilham, a medicine hunter, author, educator and TV personality who has conducted medicinal plant research in over 45 countries and lectures worldwide about holistic wellness and botanical medicines. As a speaker and guest expert on TV in U.S. and international markets, he advocates for traditional botanical medicines, including psychoactive and psychedelic plant medicines such as cannabis. Chris has been featured in The New York Times, The Wall Street Journal, Outside Magazine, Forbes, Psychology Today, Playboy, Newsweek, CNN, NBC Nightly News, The Dr. Oz Show, ABC Nightline, ABC 20/20, ABC Good Morning America, and many other top-tier media outlets. He has written fifteen books, including the new The Lotus and The Bud, The Ayahuasca Test Pilots Handbook, and The Five Tibetans, which has been published in over 28 languages.
Medicine Hunter Social Media
Instagram (@MedicineHunter)
Facebook (@MedicineHunter)
Linkedin (@MedicineHunter)
For more easy click-through options, please see Social Media.
Over the past several years, members of ayahuasca groups and various social media sites have referred to the supply of ayahuasca vine (Banisteriopsis caapi, Malpighiaceae) in Peru as imperiled and environmentally devastated. And yet, the largest ayahuasca retreat centers in Iquitos (Loreto region) and Pucallpa (Ucayali region) appear well supplied with this vine. To determine supply, I conducted a multi-site field assessment in the Peruvian Amazon.
"Cultivation of ayahuasca is very much on people's minds, both from a sustainability standpoint and from a cost perspective. Cultivation of ayahuasca assures sustainability, and also offers full traceability of materials. These are great advantages. Additionally, there is a sense among many that ayahuasca, even if it is relatively plentiful in the Rio Tamaya area, will sooner or later become endangered if cultivation efforts are not widely initiated." – Chris Kilham