Chris Kilham and Zoe Helene in the Peruvian Amazon. Photo by Ivan Kashinsky
Zoe Helene is a multidisciplinary artist and environmental activist. She is building a hybrid venue/guide and global network of sustainability trailblazers called Cosmic Sister® .
Zoe and Chris travel together extensively, exploring remote regions of the globe, working to promote environmental protection and cultural preservation. Zoe works tirelessly with media and broadcast professionals to help communicate messages of hope, conscious living, and informed pro-activism to a wide audience.
As Global Sustainability Correspondent, Zoe contributes to venues such as Huffington Post, Reality Sandwich, Conscious Living TV, NAILED Magazine, Earth Tribe, Organic Authority, and Organic Spa Magazine, a leading eco luxe lifestyle print magazine. Through these venues she promotes women (and men) on the path, sustainable businesses and humans' connection with plant spirit. She's written about ayahuasca for various venues, and she was featured in a Forbes article about Cannabis reform.
Zoe brings 25+ years of creative leadership experience to Medicine Hunter and the sustainability movement, most notably in performing and visual arts and interactive and converging media. She has held award-winning positions as producer, creative director, designer and performing artist with professional credits that include dozens of blue chip Americana brands and some of the finest arts, diversity and environmental organizations in the United States.
Zoe is outspoken and unyielding in her fight for the rights of dolphins, wild horses and wolves, which are threatened by aggressive and widespread anti-wolf extremism. "I can't relate to the people who shoot wolves," she writes on Reality Sandwich. She also writes passionately about saving the rainforests, oceans, the Arctic, and wilderness habitat in the United States for Huffington Post and other venues. She's written about America's remaining wild horses, "under aggressive attack and rapidly disappearing from government-managed, citizen-owned wilderness spaces" and the critically endangered Maui's Dolphin, a sub-species of the Hector's Dolphin and the only dolphin endemic to New Zealand, where Zoe spent her teenage years. Helene writes "about environmental devastation, most notably about the plight of New Zealand's critically endangered Maui's dolphin, of which a mere 55 survive," Outside Magazine reported in January 2014.
As Partner of Medicine Hunter, Inc., Zoe produces MedicineHunter.com, and supports production companies, producers, journalists, business partners, event directors, as well as the greater sustainability community, via New Tribe. She also produced the new edition of The Five Tibetans, Chris' best-selling yoga classic.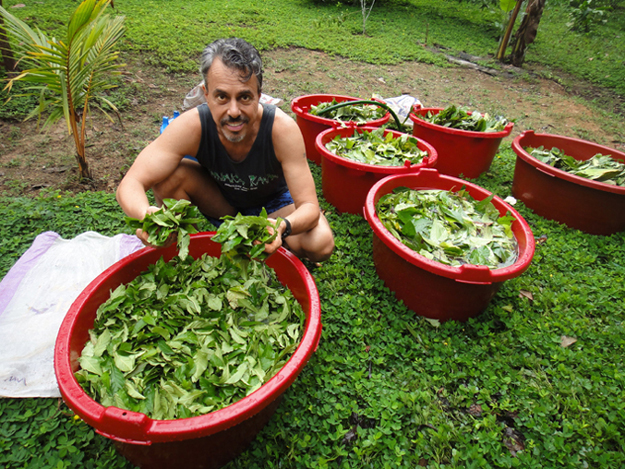 Zoe Helene is Co-Pilot of Ayahuasca Test Pilots, a collaboration of individuals who engage in the ceremonial practice of ayahuasca journeying with skilled shamans. Founded by Medicine Hunter Chris Kilham, the purpose is of Ayahuasca Test Pilots is to journey for healing and to explore the spirit landscape, with dignity and respect for La Medicina.
"Over the course of four rough, ego-shattering hours, the ayahuasca shows me that opening myself to love of Zoe and all others is the sure way to tap my deepest and most vital energetic reserves. The lesson is vivid, technicolor, indelibly imprinted on my psyche." - Chris Kilham, Ode Magazine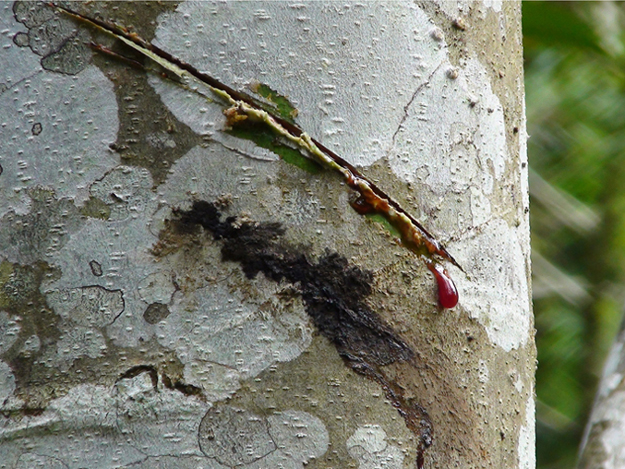 Medicine Hunter Expeditions
Zoe has traveled with Chris on multiple expeditions to the Amazon (Cat's Claw, Dragon's Blood, Ayahuasca, Chuchuasi), as well as New Zealand (Manuka), Peruvian Highlands many times! (Maca), San Blas Islands of Panama (Cocoa), Patagonia, Chile (Maqui), South Africa (Hoodia, Sceletium), Vanuatu, South Pacific (Tamanu, Kava), and Costa Rica (Vanilla). Zoe's expedition photos and videos have appeared in a variety of venues around the world. When Chris travels solo, Zoe "womans the fort."
"Zoe Helene saw Kilham's boar tusk in 2007, and in addition to marrying him, she became his partner in keeping the Medicine Hunter enterprises on the rails." - The Valley Advocate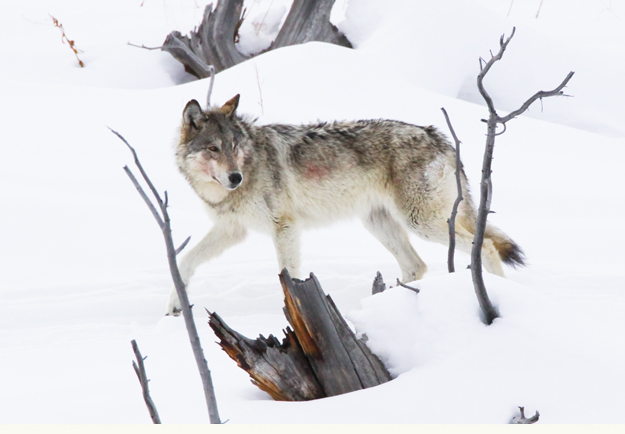 Wildlife & Wilderness
The sustainability front-line takes Zoe Helene to inspiring wilderness spaces. In response to this, she has shifted her career focus to become an outspoken advocate for animal rights, wildlife and wilderness around the world. She currently develops and/or places features in support of environmental non-profits organizations such as Center for Biological Diversity, The Rainforest Foundation, Defenders of Wildlife, World Wildlife Fund, National Audubon Society, and the Endangered Species Coalition.
"Wildlife needs wilderness--not just to survive, but also to live freely. Sadly, many species struggle to survive due to increased human activity and expansion into habitats they call home." – Zoe Helene, Huffington Post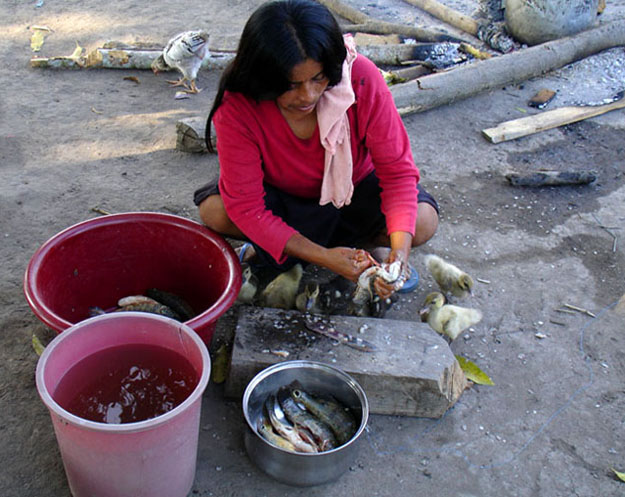 Zoe feels strongly that there can be no true sustainability without a civilized gender balance of power, worldwide. Towards this end, she is busy developing Cosmic Sister™, a hybrid collective venue/network/guide connecting kindred spirit women on the path. The website is currently in development, but the project is underway and experiencing inspiring momentum. Meanwhile, feel free to join Cosmic Sister on Facebook, and reach out if you'd like to learn more about who we are and what we're doing.
"Today (Zoe Helene) the multidisciplinary artist and environmental activist lives in Amherst, Mass., and is building a global network of trailblazers called Cosmic Sister." - Forbes, 2013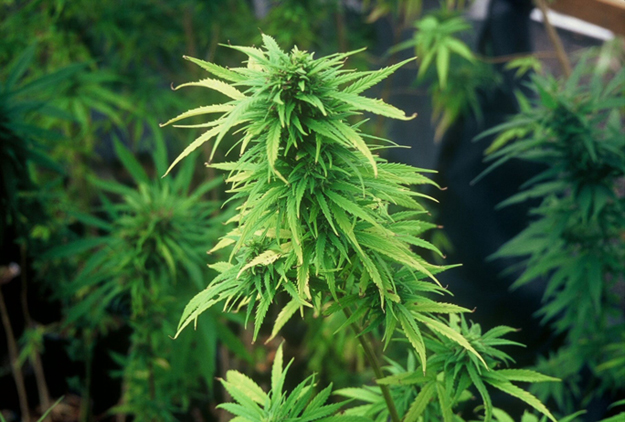 Like many of her peers, Zoe Helene, 48, smoked marijuana in her early 20s but gave it up as her career in the digital world took off in the 1990s. Today the multidisciplinary artist and environmental activist lives in Amherst, Mass., and is building a global network of trailblazers called Cosmic Sister. Since she married an ethnobotanist in 2007, she has returned to using cannabis occasionally — "as a tool for evolving and expanding my psyche."
"I'm not a pothead. For me, cannabis is a loving plant spirit that helps me understand myself. It heightens my senses and reminds me of higher levels of consciousness I can attain. And then I attain them, without it." – Zoe Helene, Forbes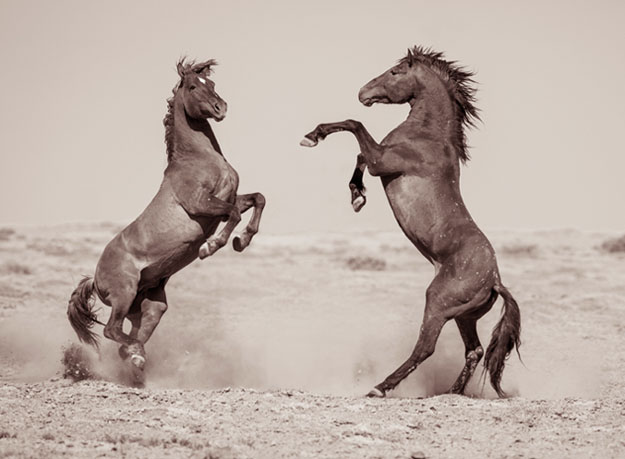 Boho Chic Jewelry Bridges Amazonian and Urban Jungles
Winter Wonderland: Artisan Gifts Inspired by Arctic Wildlife
Yoga & Meditation: Good Karma Gifts of Dharma
Ken Jordan on Reality Sandwich 2.0 and Conscious Community
Elements of Autumn: Five Phases of Wearable Art, in Harmony
"Freedom Vanishing" Photography Helps to Save America's Wild Horses
From Tea Cart Gypsy to Inspiring Eco-preneur
Robin Hood Laptop Project Turns Poverty Into Possibility
Longevity Tips From My Super-Powered Greek-American Mom
Ric Scalzo, CEO of Gaia Herbs, on Growing a Better Future
A Deeper Love: Artful Hearts for Valentine's Day
Master Guitarist John Sheldon Creates Memorial Song for Yellowstone Wolf 06
Eco-Fashionista Bianca Alexander on Feel-Good Style in the Snowy Season
Teach Your Babies Well: Adorable, Life-Affirming Gifts for Little Ones
Artisan Up-Cycled Jewelry: The Everything-Old-Is-New-Again Fashion Trend
It's All About the Yum: Cook It Up at an Organic Spa Retreat
Great Gifts for the Healthy Gourmet on Your List
Seed-to-Table Bounty: Wisdom From the Organic Gourmet
Eco Mom and Health Coach Autumn Bree Fata on Leading a Spectacular Life
Midwife & CEO Karen Farrell Langevin on Becoming an Eco-Mom
Eco Mom and Gaia Herbs VP Angela May on the Joys of Juggling Her Dream Jobs
Trudie Styler on Rainforest Preservation and Human Spirit
Zoe Helene's features have been published on Huffington Post in "Green," "Impact," "Style," "Women," "Healthy Living," "Food," and "Parents" sections. Read or follow her stories on Huffington Post, and please take a moment to leave a comment.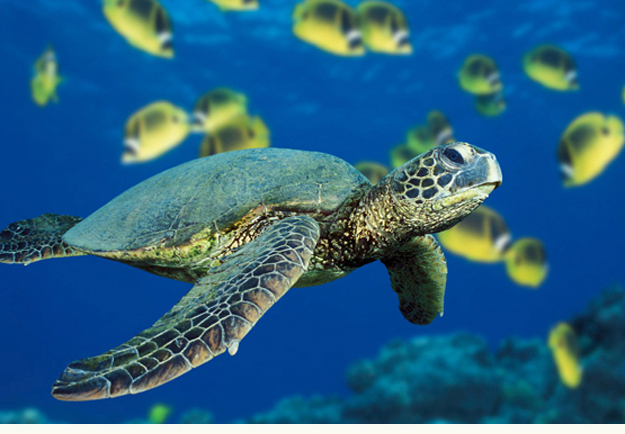 Wild Love: Year of the Horse (and Beyond), GIVING BACK (PDF)
Elemental Autumn: Eco & Ethical Artisan Jewelry, Style (PDF)
Ocean Commotion: The Plastic Pollution Crisis, Health (PDF)
Gaia Herbs CEO: Serving Mother Earth and Her Children, Giving Back (PDF)
Bianca Alexander: A Passion for Feel-Good Fashion, Style (PDF)
True Gems: Eco & Ethical Artisan Jewelry, Style (PDF)
Summer in Maine: Eco & Ethical Fashion, Style (PDF)
Easy & Elegant: Eco & Ethical Fashion, Style (PDF)
Trudie Styler on Rainforest Preservation and Human Spirit, Giving Back (PDF)
Caring and Sharing: 3 New Eco Moms, Home (PDF)
Summer, on Spring: Eco & Ethical Fashion, Style (PDF)
Cooking up a Fresh Feast: Organic Gourmet, Home (PDF)
Light Hearted Valentine's Day at Home, Home (PDF)
Zoe Helene's features have been published in Organic Spa Magazine's "Style," "Health," "Home," "Giving Back," and "Relax/Rejuvenate/Reflect" sections, as well as the annual "Green Gift Guide". Organic Spa Magazine, a leading premium sustainable lifestyle print magazine. Organic Spa Magazine offers insight and expert advice on organic beauty & skin care, health & wellness, fitness & food, eco fashion & design, green travel, and much more. Subscribing is the best way to support the causes we write about. Thank you!
Natural Products Movement
In 2002 Zoe chose to transition from serving predominately conventional Americana brands to supporting the Natural Products Movement. As an independent she worked with brands such as Annie's (famous for their organic Mac & Cheese) and Healthy Handfuls, and provided strategic consulting for The Organic Center, a non-profit organization providing scientific information proving the benefits of organics. It is during this time Zoe met Chris at an industry trade show. She will tell you he was, "Colorful amongst the colorful."
---
Digital Revolution
Zoe is a recognized pioneer in the interactive and converging media industry. She joined the Digital Revolution in 1994 and, in a previous incarnation, played a key role in developing the industry's premier integrated communications solution, several influential early social media projects, and a variety of industry concepts and processes now commonly embraced. For over a decade Zoe held senior management positions at trendsetter companies serving blue chip clientele such as American Express, Allstate, the United States Senate, IBM e-business, Nike, Calvin Klein, Sprint, Hershey's, Ralston-Purina, and Unilever. Interactive strategies and solutions Zoe worked on during this period earned innovation awards from entities such as Discovery, Verizon, IBM, Lotus, Yahoo! and EPCOT Center, and were featured in media such as the The Wall Street Journal, USA Today, Mass High Tech, Fast Company Magazine, Computer World, LA Times, Boston Business Journal, Newsday, The Boston Globe and (a personal favorite) the MIT Technology Review turn-of-the-millennium cover story. As Chief Creative Officer, she also served as company liaison for top advertising agencies such as Wieden & Kennedy, R/GA, and Arc Worldwide. Zoe's unique front-line experience in the futurist arena makes for a heightened perspective of the Digital Revolution.
"Zoe Helene... chief creative officer, spends her time designing interactive media campaigns that draw inspiration from the arts as well as from artificial intelligence." - Fast Company Magazine
---
The Arts & Archetypes
From within the corporate world, Zoe discovered she had a knack for persuading large companies to give back by funding the arts and sustainability. She was instrumental in procuring hundreds of thousands of dollars' worth of support for organizations such as Alvin Ailey Dance Theatre, Defenders of Wildlife, World Music, Very Special Arts, the Guggenheim Museum (NYC), National Geographic: The Green Guide, American Repertory Theatre and many others. Zoe is an accomplished artist in her own right, and expresses fluently across several mediums. She is captivated by the depth and breadth of myth and archetypal psychology as the language of soul, a passion that informs much of her creative work.
"The day I'm there, we download their renderings of Little Red Riding Hood and the "big bad wolf." It's that negative stereotype of wolves that this new campaign is being designed to eliminate. On the drawing boards as a project for the Defenders of Wildlife in Washington, D.C., it is envisioned to help save the Yellowstone National Park wolves. Zoe Helene's success with corporate work, she says, gives her leverage to work also on such causes for which she feels so much passion." - Newsday
Zoe had her first on stage experience at the age of two, and for decades was a professional performing artist, devoted to the craft. She is fully trained in method acting and performed in a full range of styles and genres in independent theatres and activist improv comedy venues for 15+ years. In addition to acting, Zoe designed costumes and sets for award-winning full period pieces and modern dress shows.
Zoe holds a Bachelor of Fine Arts in Acting from the University of North Carolina and a Master of Fine Arts in Performing Arts from Brandeis University, where she was mentored by the legendary Patricia Zipprodt, one of the most influential theatrical artists of the past century and partner of 20+ years to director-choreographer Bob Fosse. At age sixteen, she was mentored for three years by master animator John Ewing, whose credits include multiple Disney classics and the original Spiderman TV series.
Zoe was born and raised in a multicultural environment filled with science, art, nature, progressive education and activism. As a girl she was a faculty wild child at the North Carolina School of the Arts where her father specialized in teaching science and mathematics to gifted performing artists, during the height of the counter-culture revolution. Zoe recalls being surrounded by brilliant, bigger-than-life master artists and students who encouraged creativity, diversity, and personal growth and expression. She also remembers sharing a studio with her mother, an accomplished visual artist, and joining her in marches for human rights, the women's movement, and the environment.

Tomorrow's Stewards
"The world's beautiful children will steward the future long after we are gone. What we do today matters." – Zoe Helene

Balancing Power
"There can be no true sustainability without a civilized gender balance of power, worldwide." – Zoe Helene

State of Wildlife
"Wildlife is being aggressively wiped out all around the globe. 7 billion+ human beings is far, far too many." – Zoe Helene
SEE ALSO:
Cosmic Sister (Facebook.com/Cosmic.Sister)
Medicine Hunter (MedicineHunter.com/Zoe)
Huffington Post (HuffingtonPost.com/Zoe-Helene)
Organic Spa Magazine (OrganicSpaMagazine.com)
Reality Sandwich (RealitySandwich.com)