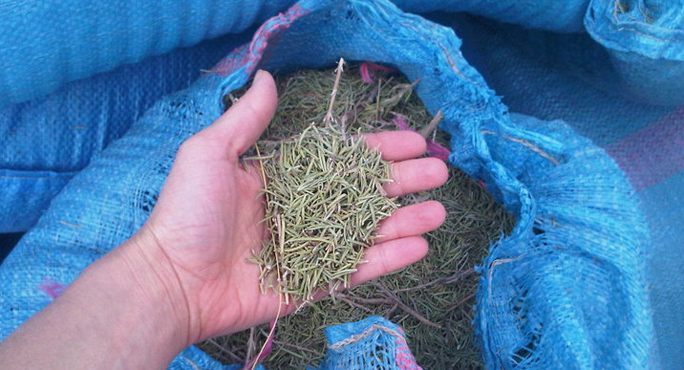 Photo By
Rosemary in Morocco. Photo courtesy New Chapter
New Chapter is a company owned by families and friends, and is located in Brattleboro, Vermont. The company also operates an organic estate near the Children's Rain Forest of Costa Rica. Founded in 1982, New Chapter has been producing the finest probiotic nutrients and herbal formulations in the world. Their purpose is to create the finest products that are truly natural, made of 100% real food and herbs. New Chapter has never made products with chemical isolates or solvents, and cultures all of their vitamins and minerals. They are not synthetic-they are food. New Chapter is committed to supporting and protecting the environment, and their Costa Rican farm is a world model for organic sustainable farming in the rain forest.
Whole Food Supplements: New Chapter believes in nourishment, protection and health that comes from whole food, not synthetic chemical isolates.
Organic Ingredients: Many of New Chapter's products are certified organic, sourced from nature's bounty of organic fruits, vegetables, herbs and superfoods.
Validated by Science: New Chapter relies on modern science to validate our products' effectiveness and to seek out greater discoveries in nourishment and health.
Devoted To Sustainability: New Chapter is committed to protecting and sustaining the natural world that provides for us and for future generations.
Corporate Headquarters
90 Technology Drive
Brattleboro, VT 05301
800-543-7279
Fax: 888-488-6620
info@newchapter.com