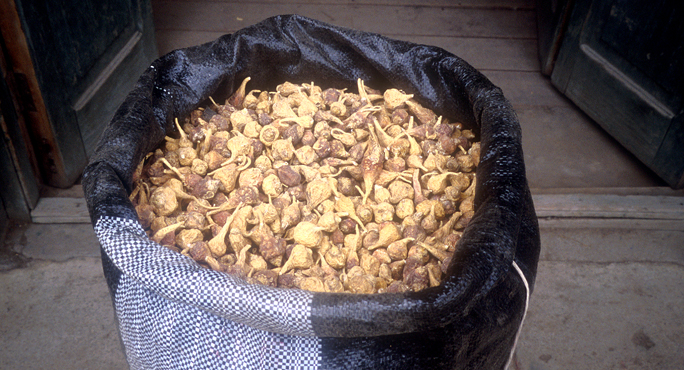 Peruvian Maca Root May Boost Women's Libido
A "women's Viagra" drug selling well in the American market may have just hit American shelves, but in the high-altitude areas of Peru it's long been a women's secret.
Maca root, which resembles a small turnip, is sold in outdoor markets in the South American country.
"It increases your sexual drive from 30 percent before to good 90 percent," said Diana Moerbeck, a local, in a report from CNN today.
If you ask Kilham, it works.
"It might cause Chinese New Year's fireworks in your pants," Kilham told a CNN reporter.
The herbal supplement can be taken as a pill or a powder and sprinkled on cereal or into a smoothie. It's been on the market for about two years, said Abdul Qaiyum, a pharmacist and owner of Merz Apothecary, in Chicago.
"Several companies already sell it," said Qaiyum, who specializes in homeopathic medicine.
Men and women both have been buying Maca at the Chicago pharmacy for energy and stamina, he said, but sales are higher with women. Qaiyum said he's unsure of its effectiveness and only sells about two packages of the root per month.
Women typically suffer from low sex drive once they hit menopause, and take estrogen and progestin to improve their sexual appetite, he said.
It remains to be seen whether sales of the root will skyrocket along with women's desire.