KSM-66 World's Best Ashwagandha
A Medicine Hunter Partner
Ixoreal, maker of KSM-66 World's Best Ashwagandha
Medicine Hunter is proud to be a partner with Ixoreal, who produces what we consider to be the finest Ashwagandha (Withania somnifera) root extract in the world, KSM-66. This whole ashwagandha root extract sets the high bar for traceability, manufacturing excellence, superior composition, and clinical studies.
In February 2017, Chris Kilham traveled to India to investigate the entire chain of trade for KSM-66, along with members of the natural products trade group Informa, and in the company of Kartikeya Balwa, who runs Ixoreal. From field cultivation of certified organic ashwagandha to high-tech extraction in a certified GMP extraction facility, KSM-66 is the result of botanical development accomplished at the highest level.
This trip initiated a program of ashwagandha promotion intended to elevate awareness of ashwagandha, and bring to light the benefits of this remarkable adaptogenic herb, which has been employed for its profound health benefits for over 4000 years.
Ashwagandha promotes energy, endurance, stamina, health mental function, sexual and reproductive health, combats stress, imparts strength and improves athletic performance. Ashwagandha is one of the great botanicals in the world, and KSM-66 World's Best ashwagandha delivers these benefits as supported by peer-reviewed, human clinical studies published in significant journals.
As time goes on you will see more Medicine Hunter activities with KSM-66 World's Best Ashwagandha.
KSM-66 is the highest concentration full-spectrum root extract on the market today, retaining all the natural constituents of the herb in the original balance.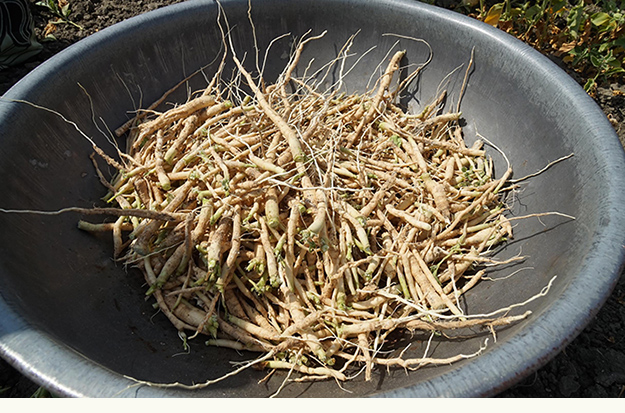 KSM-66 Certified organic ashwagandha root, Withania somnifera, the king of Ayurvedic herbs.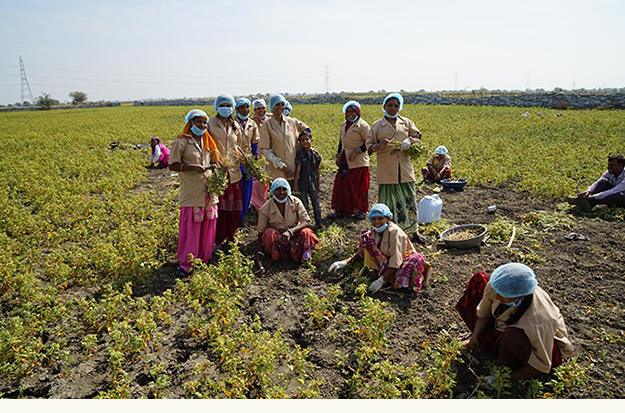 Harvesters at Shri Kartikeya Pharma ashwagandha farm, certified organic source of ashwagandha root for KSM-66.
WHAT IS ASHWAGANDHA?
Ashwagandha is the flagship herb of Ayurveda, the traditional system of medicine from India. This herb has been known for centuries but is only now experiencing major growth worldwide because of a burst of recent studies in pharmacology.
KSM-66 Ashwagandha
KSM-66 is an ashwagandha extract made by Ixoreal Biomed, created via a process that took 14 years of R&D to develop and refine. KSM-66 is the highest-concentration extract on the world market today that is drawn using only the roots of the ashwagandha plant. It is produced using the first-of-its-kind extraction process, based on "Green-Chemistry" principles, without using alcohol or any other chemical solvents.
KSM-66 Ashwagandha's substantiated structure/function claims for its psychological and physiological wellness benefits are in accordance with the requirements of the Dietary Supplement Health and Education Act of 1994.