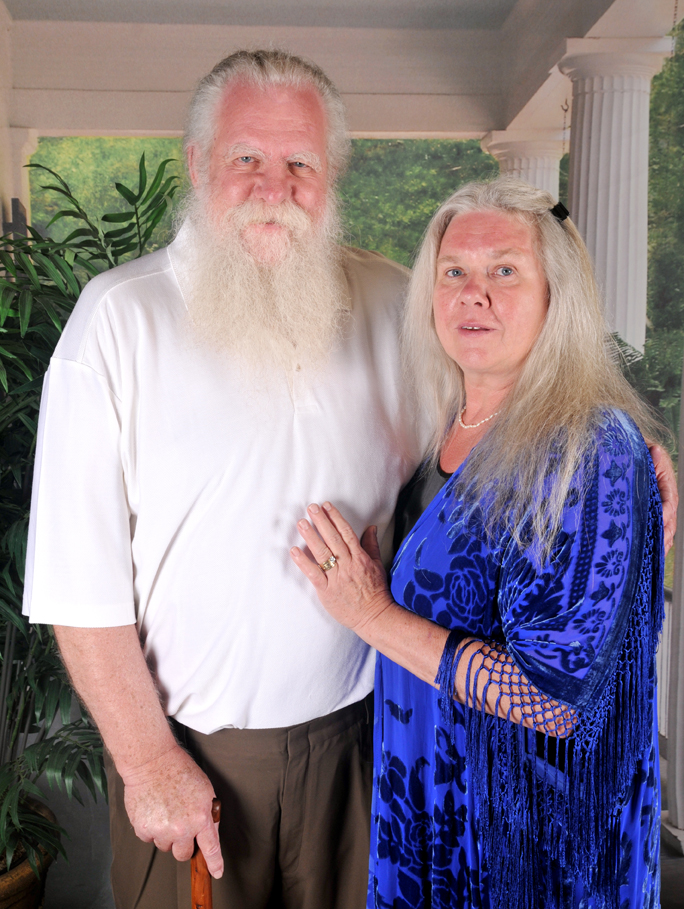 "Now, a few words about my dear soul mate of 35 years, Carol.
Where can I start? More words certainly countless in describing her. First, she is silence and simplicity. She is an Earth Mother. Her intuition is uncanny! She is my God Mother, my lover, my sister, my wife and my best pal, ever. She helps others in every conceivable way. She is a spiritual equal. She lives a simple, selfless, and caring life. She even loves all the critters that visit us, from deer to blue herons to the amazing little green frogs. She will rescue a bug in the pool and provide housing for all the blue birds. She is the keeper of our abode, inside and out. Her landscaping is a beautiful feast for our eyes. She feeds me some food she has grown every day.
She is an Aquarius and provides water and nutrition, food nourishment as well as spiritual peace to all who come into her sphere; whether it is a plant, bug, kitty or her grandchild, Cooper, or even my many friends who visit for Satsang. Her selfless service humbles me. Her sense of identity is whisper thin. She simply is."
- John Troy