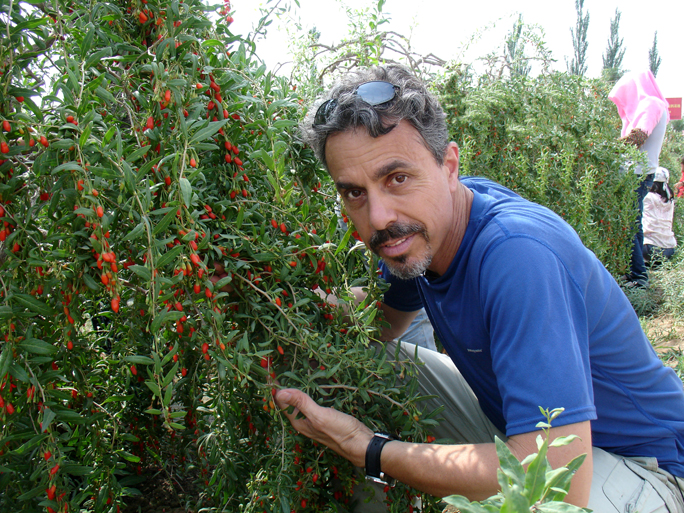 Chris Kilham with Goji berry in China
In the field of health-oriented media, today's reigning king is cardio-thoracic surgeon Dr Mehmet Oz. The Director of the Cardiovascular Institute and Complementary Medicine Program at New York Presbyterian Hospital, Dr Oz hosts the vastly popular The Dr Oz Show. A five season health expert on The Oprah Winfrey Show, Dr Oz is a well-informed supporter of natural medicines. As a champion of complementary medicine, Dr Oz is part of a paradigm shift in health care. Complementary medicine embraces the best and most credible of all modalities, from modern surgical intervention to natural remedies.
Medicine Hunter Chris Kilham is on The Medical Advisory Board of The Dr. Oz Show and is a regular guest on the show. Appearances on The Dr Oz Show enable Chris Kilham to inform a large viewing audience about the field of safe, effective plant-based medicines.
Visit Chris Kilham on The Dr. Oz Show to find all of Chris' segments on The Dr. Oz Show site, or check out each individual segment in the list below.