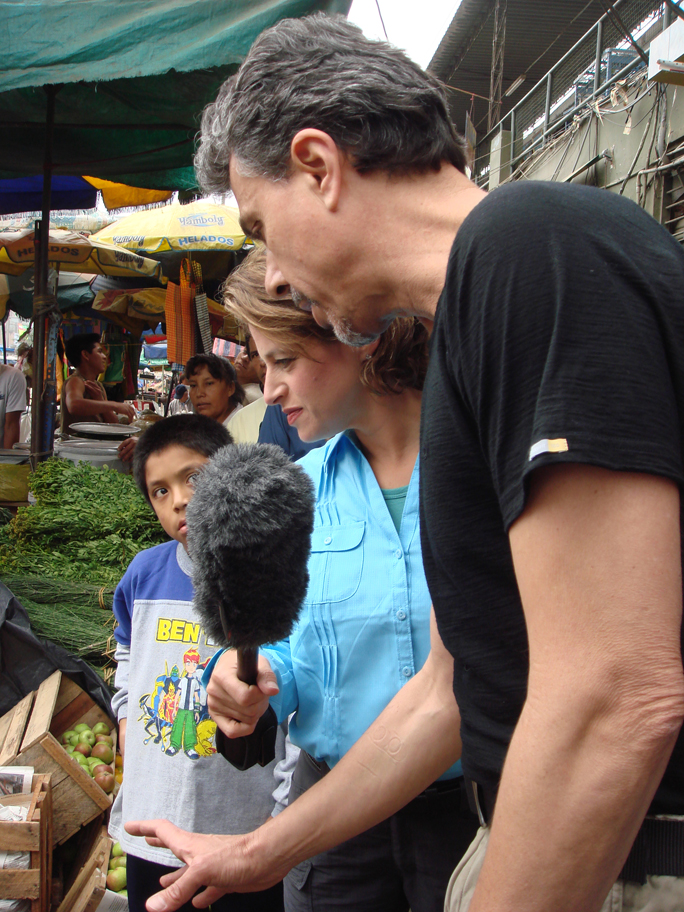 With reporter Elizabeth Cohen of CNN and producer John Bonifield, Chris Kilham shows fresh maca in sacks at the La Parada market in Lima.

CNN's Elizabeth Cohen travels to the Peruvian Highlands with Medicine Hunter Chris Kilham to investigate Maca, an aphrodisiac in Peru that may be the solution for women with a low sex drive. Chris Kilham is widely known for his sustainability work with maca and the native people of the Peruvian Highlands, where maca is grown. Maca has been cultivated as a life-sustaining substance in the Andes for 2000 years. It is legendary for delivering energy, mental clarity, and enhancing libido. Watch
Peruvian 'Hot Plant' May Boost Libido
on
CNN Health News
, November 1, 2010.