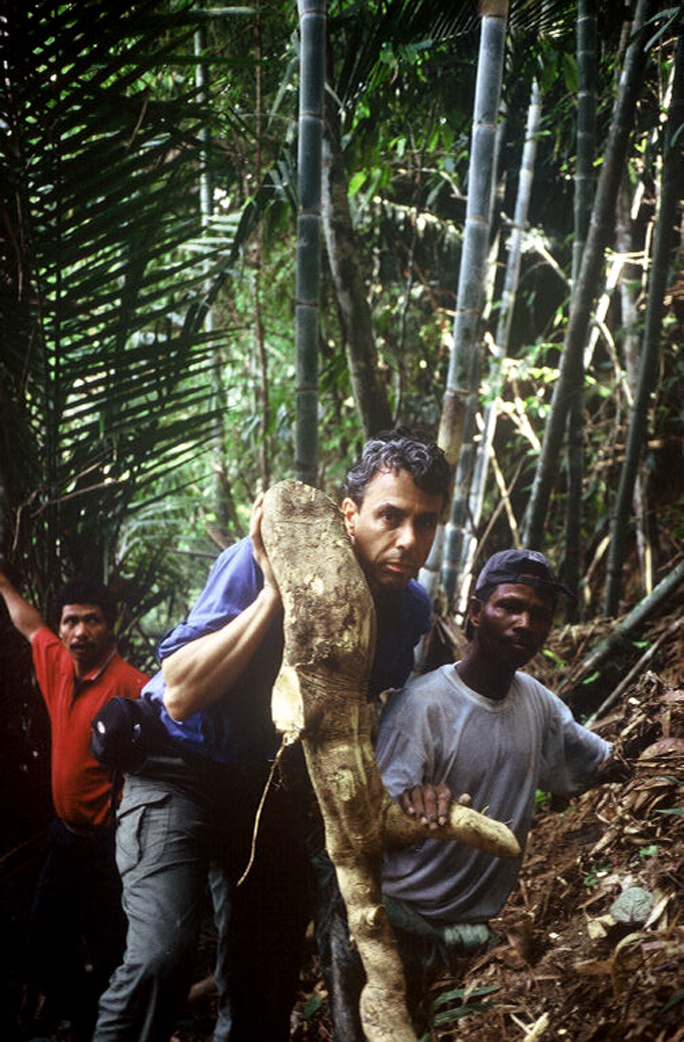 Chris and Orang Asli Harvest Tongkat Ali Root
Chris Kilham with two Orang Asli guides carries a Tongkat Ali root in the Malaysian rainforest. Tongkat Ali (Eurycoma longifolia) is a popular Southeast Asian remedy for malaria, and fever. The root contains novel compounds that greatly enhance sexual health, lean muscle mass and overall energy.
As seen in the Washington Post, Medicine Hunter Stalks the Wild Libido Booster.
NOTE: Unfortunately we do not have a high resolution file of this photo.