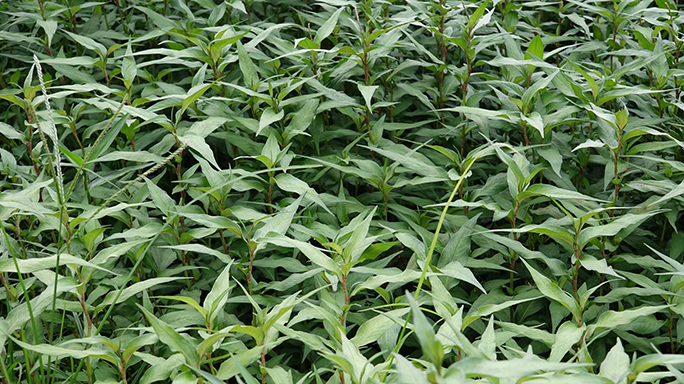 Photo By
Kesum. Photo by Chris Kilham
Biotropics Malaysia Berhad (Biotropics)
Since the early 2000's, Biotropics Malaysia and Medicine Hunter have worked together to promote greater awareness of traditional Malaysian botanicals. The first efforts between Biotropics and Medicine Hunter focused on Tongkat Ali (Eurycoma longifolia ), a rainforest botanical with a long history of traditional use for energy, stamina, sexual enhancement, and muscle building. Biotropics is the maker of Physta, the most clinically studied Tongkat Ali extract, which is sold under the trade name LJ100 in the United States.
The first projects on Tongkat Ali yielded a couple of videos, including this special news segment on ABC TV Nightline (below):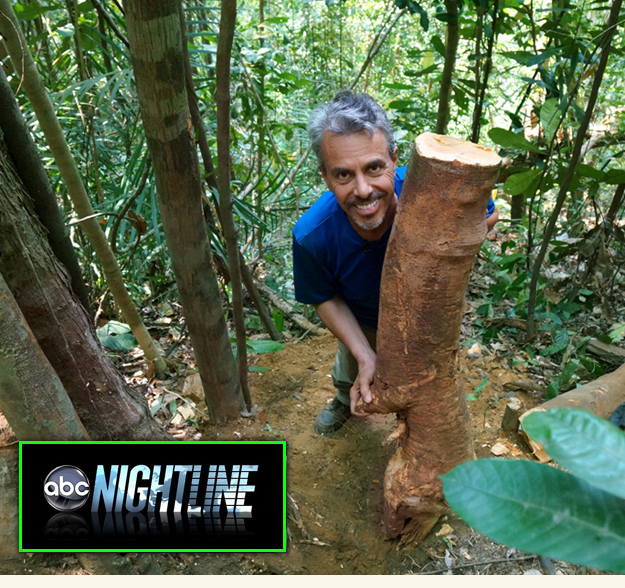 ABC TV Nightline sent reporter Gloria Riviera to Malaysia with Medicine Hunter Chris Kilham to explore the world of Tongkat Ali, a potent natural remedy backed by excellent science. Sometimes known as "nature's Viagra," Tongkat Ali is a powerful adaptogen and sex enhancer. On the trail, Chris and his team journeyed to markets, and to the Malaysian rainforest, to see the world of this remarkable plant.
The most recent project focuses on Kesum (Persicaria minor or Polygonum minus), a popular culinary herb that demonstrates efficacy for mental enhancement, according to human clinical studies.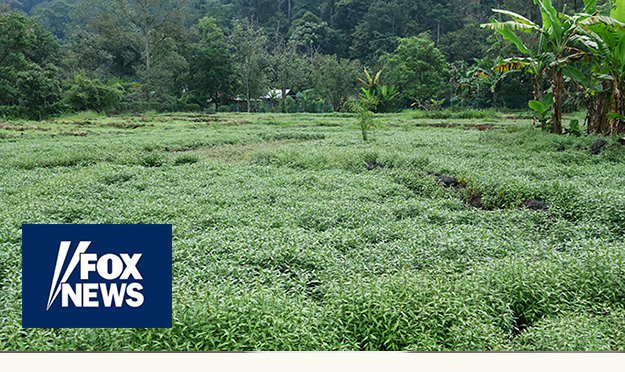 South Asian Herb Dubbed "Smart Weed"
Chris Kilham, the Medicine Hunter, talks to Dr. Manny about the health benefits of kesum. Traditionally the plant has earned the name "smart weed," for its mind-sharpening effects. Topically, kesum has a future in the cosmetic sector. Recent investigation into the topical use of the extract shows that kesum has a youth-enhancing effect, causing the formation of new healthy collagen, the primary building material of skin tissue.
Medicine Hunter has an alliance with BioTropics, Malaysia's premier botanical extraction company. Medicine Hunter is working with BioTropics on the development and emergence of kesum, a traditional Southeast Asian herb, and the proprietary BioTropics extract BioKesum.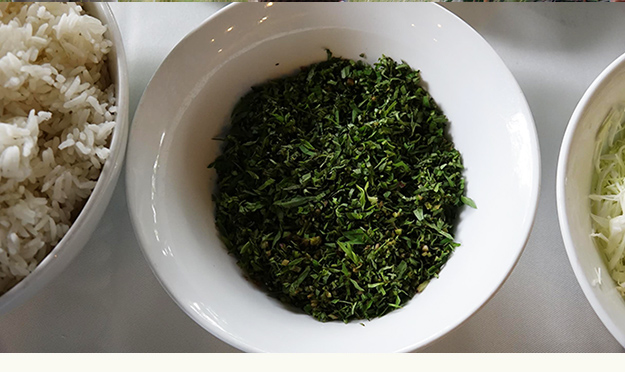 Kesum, freshly sliced fine, for seasing Kerabu, a traditional Malaysia salad.
BioTropics
Incorporated in 2007
Office and manufacturing facility is located at Shah Alam, Selangor
Mission is to develop and commercialize Malaysian herbs for the international market.
EtHas a range of products including standardized extracts, dietary supplements and personal care products.
Flagship product is Nu-Prep®, a Tongkat Ali health supplement, which is supported with scientific research including 14 clinical trials.
In-house manufacturing unit has achieved the accreditations of Good Manufacturing Practices (from NPCB), ISO22000:2005, HALAL certification, is compliant with Malaysian Standards (MS 2409:2011), and has been successfully audited by the USFDA.
An anchor company under the Ministry of Agriculture's Herbal Development Programme under the National Key Economic Area (NKEA) Entry Point Program (EPP) 1.
Is participant in the American Botanical Council (ABC)'s 'Adopt-an-Herb' program; Biotropics is the sponsor for Tongkat Ali.
Performance ingredients (Pi) are branded health ingredients developed by Biotropics which stems from ancient health traditions and supported by modern science and research to create a range of truly unique, safe and effective nutritional ingredients.
Biotropics Malaysia Berhad (Biotropics) was incorporated in February 2007 to develop and commercialise Malaysia's bio-resources into superior natural health product. At Biotropics, we are driven by our philosophy to turn yesterday's traditional approach to health and well-being, into tomorrow's innovative health solutions by verifying the time-honoured traditions through modern science.
Biotropics' products includes proprietary standardised extracts, all-natural dietary supplements, ingredients for nutraceutical, functional food and cosmeceutical applications, and are continuously developing herbal medicines and botanical drugs. Our aim is to ensure all of them are scientifically tested and verified to meet the highest quality, safety and efficacy standards.