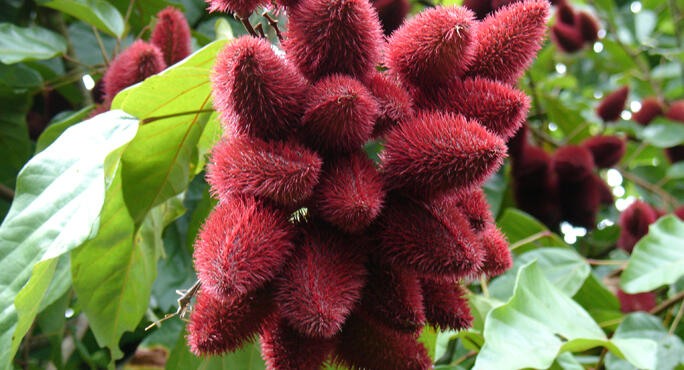 Favored Dye
Annatto is used as a dye for foods and for facial and other body designs among native people in Amazonia.
Native Medicine
Topical antiseptic (leaves)
Stomach ache, heartburn, constipation (leaves)
Improve liver function (seeds)
Protect skin against UV rays (seeds)
Phytochemicals
The carotenoid dyes bixin and norbixin (5%)
Ellagic acid, salicylic acid, tryptophan, numerous other compounds.
Red Dye Substitute
Annatto is an excellent and safe natural red dye for foods, cosmetics.
Annatto seed extract can replace potentially toxic industrial red dyes.