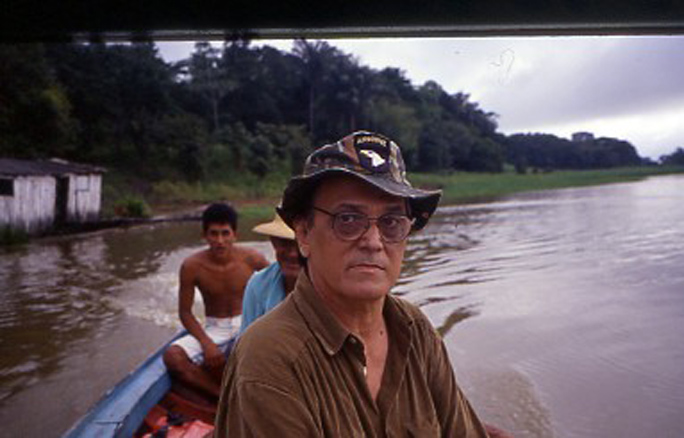 Tue, 17 May 2011 09:40:51 -0400
In May 2011, my dear shaman friend Bernie Peixoto died of congestive heart failure at his apartment in Washington DC. Bernie, also known as Ipupiara, was a much-beloved shaman of the Eur Eu Wa Wa tribe of eastern Brazil. He also held a PhD in anthropology, taught about the Amazon to school children, and worked as an advisor to the Smithsonian Museum and The National Zoo.
In 1997 Bernie and I traveled together to the Brazilian Amazon for a month, where we lived on the river with Ipixuna and Crinicoru natives. The next year we returned for three weeks. Bernie was a most unusual character. He knew hundreds of Amazon legends, had a great familiarity with wildlife of that region, and worked hard to help preserve some of that knowledge. Bernie introduced me to Amazonian shamanism, and it was in his company that I first met many marvelous native people, including the legendary shaman's shaman Maria Sena, in Brazil.
Bernie was a riotously funny traveling companion, smart and quirky and moody and engaging. He had a remarkable talent with languages, and was able to converse easily with natives of many Brazilian tribal groups. I learned much from Bernie, and enjoyed many odd and wonderful times with him. In the pantheon of my friends and acquaintances Bernie loomed large. I will always be grateful to him for introducing me to real Amazonian shamanism, and for being a true brother. Bernie was truly one of a kind.
May the Spirits be always with you, Bernie.
Happy trails
Chris