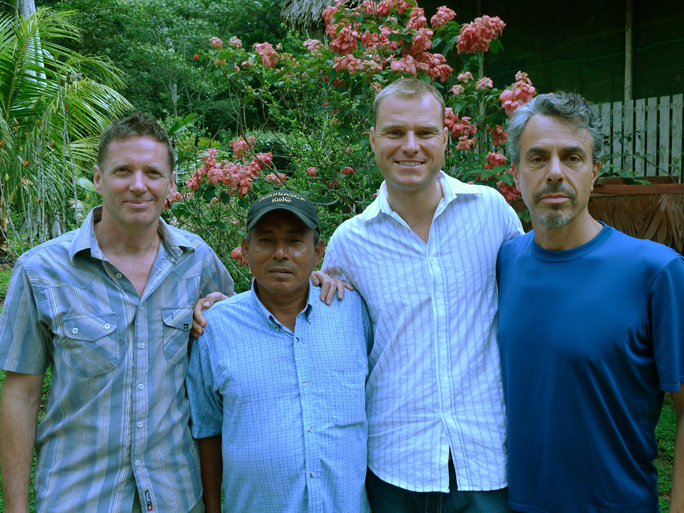 Ayahuasceros. Photo courtesy Medicine Hunter, Inc.
The Blue Morpho Team. From left to right: Malcolm Rossiter, General Manager, Shaman Don Alberto, Hamilton Souther, Shamanic Guide and Founder of Blue Morpho, and Chris Kilham, Medicine Hunter.
Located at Kilometer 52.5 of the Iquitos-Nauta Road in the Peruvian Amazon, just one hour's travel from the city of Iquitos, the Blue Morpho Shamanic Center and Jungle Lodge sits on 180 acres of privately owned primary forest—the perfect setting of peace and serenity for shamanic workshops.