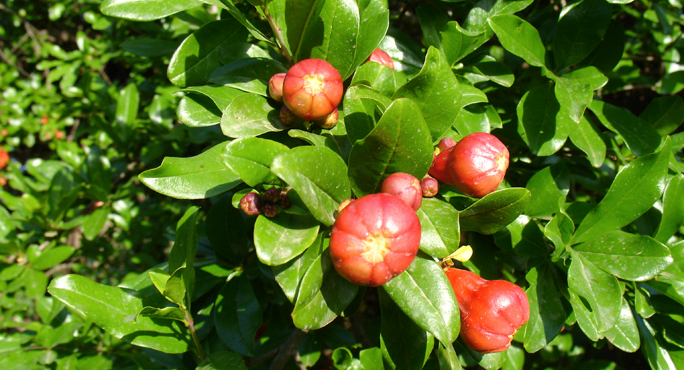 Pomagranate. Photo courtesy Fox News
Recipes for Boosting Immunity
Dr. Manny and I did a segment on immunity-enhancing blender drinks, and more than a few of you asked for recipes. So here you go.
Acai Immune Booster Smoothie
In a blender, add
One freezer pack of acai
One banana
A handful of blueberries, fresh or frozen
One tablespoon of maca powder
Blend until smooth and drink for energy and overall vitality enhancement
Yerba mate' Immune Booster
In a teapot add two bags of yerba mate tea
Finely shred one piece of fresh ginger the size of a thumb
The juice of one fresh lemon
Fill teapot with freshly boiled water and steep for minimum five minutes
Strain and drink with honey added to taste
Pomegranate Blast Immune Booster
In a blender, add 8 ounces of pomegranate juice
A handful of dried Goji berries
4 or 5 fresh strawberries
A couple of large spoons of yogurt
Blend until smooth
The above recipes all have one thing in common. They provide concentrated nutrition, lots of potent antioxidant protection, and a delicious way to enhance your overall health. Enjoy!